Anonymous Donor Program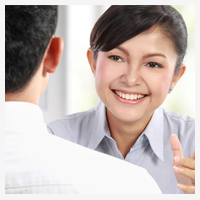 Donor Eligibility Requirements
All of our semen donors meet relevant ICMR eligibility requirements. All tests are performed in NABL, NABCB & TUV certified Laboratories.The donors must test negative or non-reactive to the required tests on initial evaluation. The donor specimens are held in quarantine for at least 6 months after which the donor is retested and found to be negative or non-reactive prior to the release of the samples for clinical use. A summary of records used to determine donor eligibility will accompany each specimen shipment. This record lists each of the tests and results.
About Our Donors
Strict criteria are set for the acceptance of prospective donors. Nine of ten potential donors are rejected and denied participation in our program. All of our donors have an extensive medical genetic evaluation including a physical examination, a detailed family history and ancillary tests. The laboratory tests performed during the initial screening include the following; Chemistry panel with liver enzymes, complete blood count, ABO group & Rh type (blood type) urinalysis, HIV-1&2 (Human immunodeficiency virus type I&II), Hepatitis B virus, hepatitis C virus, HCV, VDRL, cytomegalovirus (CMV) antibody, gonorrhea , Chlamydia, Thalassemia complete semen analysis which includes evaluation for volume, sperm concentration, sperm motility and morphology, a post-thaw semen analysis to assess the survival rate of sperm after the freezing process. Upon review of the donors records the medical director determine if any additional testing is necessary.
Donors are tested for infectious diseases every six months and in addition are tested for HIV-1, HIV-2, Hepatitis B and Hepatitis C every one to three months thereafter.
All specimens are quarantined for at least 6 months before release. At the time of specimen release the donor has had a minimum of two negative HIV tests.
Pre processed cryo preserved semen samples ready to be used for Intra-uterine insemination, no further processing required.
Supplied in Liquid Nitrogen along with short donor profile.
IUI ready specimens have a volume of 0.5-0.6ml per/vial are supplied in RNase, DNase, DNA and pyrogen-free pre-sterilised cryo-vials.
The post thaw motility is a minimum of 60% and we guarantee a minimum of 15-20 million motile sperm/ml.
Sample Blood group can be easily identified by our unique colour coding on the vials.
Short and long donor profiles are available. A SHORT profile is one page long providing personal and demographic information, and screening tests performed on the donor. A LONG profile is 9 or more pages in length and provides a detailed medical and genetic history, the donors personal information such as physical attributes, favorite music, favorite color, SAT scores, hobbies, etc.
Our stringent specimen identification processes are a combination of software systems and repeated physical confirmation.
Donor lists are updated quarterly. We cannot guarantee donor availability so we encourage you to make at least 3 selections and to place your order as soon as you have made your selection. Same day ordering and shipping of specimens is available upon request. Purchase and Storage agreements are available to guarantee donor of your choice. Pre-purchase agreements are available for clients wishing to reserve specimens for a second pregnancy by the same donor.
We require documentation of resulting pregnancies and live births from insemination sites and facilities. Pregnancy Data Forms are sent with every shipment and helps us to track and limit the number of pregnancies per donor